Let us super charge your online presence and marketing for your business.
Professional and Reliable Creative Design
360BizTech provides creative design that will cater to your business needs whether you are looking for website design, Marketing materials, or a Logo design.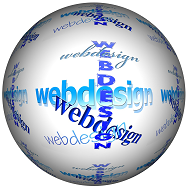 Web Design
Looking for a new website or to have your existing website redesigned? 360BizTech will create a mobile friendly website that supports your branding style.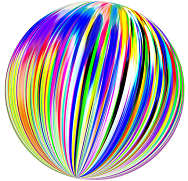 Logo Design
Divi will change the way you build websites forever. The advanced page builder makes it possible to build truly dynamic pages without learning code.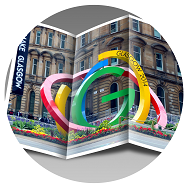 Marketing Material Design
Divi will change the way you build websites forever. The advanced page builder makes it possible to build truly dynamic pages without learning code.
360BizTech was instrumental in the creation of the website for one of our singer/songwriters. The site they created for us is aesthetically pleasing, easy to use, renders properly on all operating systems and mobile devices and contains all the right information. We have access to reports which allow us to see if we're driving enough traffic to our site from social media and we're able to request updates to the site and trust they'll be done when we need them.
Owner Chris Hobden took the time to meet with us to discuss the goals of our business and took a personal interest in the work he was doing for us. He got to know our musician on a personal level to ensure the website design was a true reflection of the artist's personality, roots and music.
I found it really easy to work with Chris. I am not very tech savvy. He kept me up to date on progress and consulted with me on everything right down to colors. He provided access to the website while it was being developed so I could see progress and provide input at each stage of development. I was really impressed with his technical knowledge as well as his business sense. There were things that I had thought I wanted on the site right away and Chris would highlight how it would be advantageous to roll features out in a calculated way to maintain the audience's interest. Chris also provided us direction on how to drive our audience from the web site to social media and vice versa and how to integrate everything so the consumer experience was a pleasant one.
The support 360BizTech provided did not stop at the web design either! They assisted us with registering domain names, creating business logos and setting up business email accounts. Not to mention the support provided after design and implementation.
I would definitely recommend 360BizTech to any business owner who is looking for web design and maintenance from someone who is knowledgeable, professional, personable and affordable!
Chris Scott - Music By Chris Scott
A donated website for a lost pet search organization.
Lost Paws Inc is a Federally Registered Non-Profit Community Organization and Response Team, who's main focus is to help reunite lost pets with their families.
If your pet is LOST, we will help spread the word via social media and in many cases, by physically searching for your pet until they are found and returned home safely.
360BizTech
We reached out to Chris and 360BizTech when our small business website got hacked and taken down. He was a company lifesaver! Our website needed a complete overhaul. Chris did a terrific job in providing a fresh new look for our website and made recommendations that improved the user experience for our customers. Chris provided insight on keeping our website safe and provided a support plan that has allowed us to stay focused on running our business. We will reach out to Chris for any issues we may encounter knowing he has our back. He has been a valuable asset to ELRC!
Eagle Lake Ringette Camp
360FIX – Website Support Programs
Don't worry we won't leave you out in the cold. Depending on your needs we have a support plan for you.